This last year has seen the greatest inflation increase in decades and energy prices are on a steep incline. Here are some tips to save on energy and chip away at that soaring energy bill.
Electricity Rates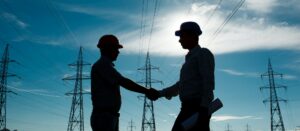 The Pacific Northwest holds some of the lowest electricity rates in the nation. In fact, Washington rates are nearly 20% less than the U.S. average according to the Washington State Department of Commerce.
However, even with lower than national rates, energy prices are rising, and many are asking about the benefits of solar panels.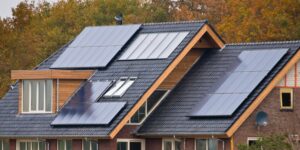 Solar Panels
With tax incentives being offered for "going green", some residents are turning to solar panels to offset the increase in energy costs. But calculating a cost benefit analysis seems to be confusing for most homeowners.
There are solar savings calculators available on the internet but the main data points you will need for this calculation is how many kiloWatt hours your home uses annually, then this number will be divided by twelve to determine average monthly usage.
Next, you will have to look at the orientation of the home and where there is the most sun exposure. Other factors will include trees and shading, size, construction, location and tilt. For more information on solar panels and more detailed information, visit Energy.gov.
On average, the cost of solar panels and installation is recouped in eight to ten years. This isn't too bad when you factor in that most solar panels last twenty to twenty-five years. However, because solar panels do degrade with time, the amount of energy they produce will lessen each year.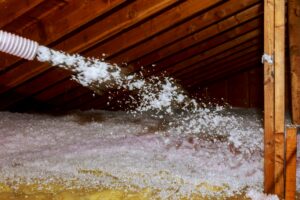 Other Ways to Save
Most consumers are conscientious of their energy spending and want to save money where they can. With inflation being at an all-time high, it may be more necessary to make some changes.
Add insulation: Inspect your home to see if areas have gaps or missing insulation and replace it to maximize heat retention.
Choose energy efficient appliances: As you replace appliances, pay close attention their energy efficiency. Pay a little extra for higher efficiency. With increasing energy rates, you'll recoup the cost much sooner.
Use a programmable thermostat: Lower the temperature when away from home or sleeping. Reducing the temperature by a few degrees for eight hours a day can save significant amounts of energy.
Use curtains or blinds: Opening curtains/blinds during the day will allow the sun and warmth in. Closing curtains/blinds at night will provide insulation over windows to reduce energy loss.
If you have questions about installing energy efficient heating and cooling units, contact us at Pilchuck Heating.
More Advice for Homeowners