Regular HVAC service should be scheduled annually but if you are a new homeowner, you might be wondering, "What does HVAC maintenance include?"
Here are some of the tasks included in standard HVAC maintenance as well as symptoms that indicate maintenance is necessary.
HVAC Maintenance Checklist
HVAC maintenance service runs between $200-500, depending on your location and what is required to be fixed or replaced as part of the maintenance inspection. For repairs outside of the typical maintenance schedule, you can expect to pay approximately $60 to $150 per hour for an HVAC technician.
Here are the areas a technician will cover.
Check the circuits. Electrical components will be inspected for signs of damage. Worn or damaged circuits will be replaced to prevent sparking of device failure.
Inspect safety controls and heating elements. Gas and oil connections should be clean, and no leaks should be found.
Coil cleaning. The coils on the condenser and evaporator should be cleaned. This will help the unit operate more efficiently and extend the life of the system.
Check the caps and valves. Connections should be snug and voltage readings should reflect this.
Check thermostat calibration and settings. This will ensure the temperature settings match the temperature in the home.
Air filter inspection. This is typically completed on a monthly to quarterly basis by the homeowner, but a technician will generally look to see if this is being maintained and replace it if necessary.
Check the drain line and inspect the condensation drain. This drain should be inspected to ensure it is not clogged or obstructed.
Inspect the refrigerant. Having too much or too little refrigerant is wasteful. This will optimize efficiency in operation if the refrigerant level is where it needs to be.
Maintain blower. Cleaning and making sure the blower can operate without any obstruction will assist with efficiency.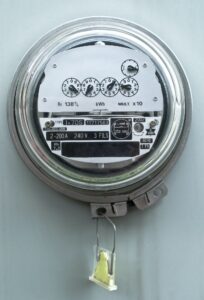 Symptoms HVAC maintenance and/or service is needed
Hot or cold spots in your home, which may indicate reduced air flow and poor ventilation,
Reduced HVAC efficiency showing up as an unexplained increase on the energy bill,
Abnormal noises, such as banging or hissing can be heard,
Odors, a hot or burning smell can indicate a potentially life-threatening safety issue, but other smells coming from the HVAC system should also not be ignored,
The age of the HVAC system is more than ten years old, which is the upper end of life expectancy on an HVAC system.
HVAC Maintenance Plans
HVAC maintenance plans are offered by some companies as a yearly plan to clean, maintain and inspect heating and cooling systems. The preventative maintenance included offers money savings by keeping the HVAC system running as efficiently as possible, as well as catching potential hazards before they become a safety risk. A broken heat exchanger, for example, can lead to carbon monoxide leaks in the home that can be potentially fatal. By diagnosing this type of issue in an inspection, the repairs can be done before causing danger to residents.
Having annual preventative maintenance can increase your home's air quality through cleaning of key components such as the ductwork, coils, filters and blower.
Keeping your HVAC equipment in optimal shape will save you time and money in the future. It will not only save money on monthly energy bills and extend the life of your system but will keep you safe and comfortable from the outdoor temperatures in extreme heat or cold spells. It's a small price to pay for the confidence that your HVAC system will be able to do the job it is intended to do all year round.
For more questions about HVAC maintenance, or if you have any of the symptoms listed that indicate maintenance is necessary, call us at Pilchuck Heating.
More Advice for Homeowners